We are the most active volunteers in our community.
We are the strongest student leaders in our organization.
We are the most spirited Division in all of Key Club International.
WE ARE DIVISION 32.
DIVISION 32
Thirty who?! Thirty-two! Division 32 is one of the 41 divisions within the PNW region. Our divisional colors are black + red and our mascot is Toasty the dragon. Additionally, there are 8 schools within the division including Tahoma, Renton, Lindbergh, Hazen, Kentlake, Kentridge, Kentwood and Kent-Meridian. Although slightly far apart, the sense of family and community is undoubtedly strong within our division. Whether it is DCMs, or events with other divisions, the presence of 32 is always felt! Thirty-two too hot pho you!
MEET YOUR LIEUTENANT GOVERNOR
Hello, Division 32!

My name is Tera Chea and I am absolutely honored to be given the opportunity to serve as your 2017-2018 Lieutenant Governor. I am currently a Junior at Kentlake High School where I had previously served as secretary as well as the Immediate Past President. Can you believe the new Key Club service year has already begun? With the new year comes new opportunities to serve, lead, and love. As your Lieutenant Governor, I will help each and every one of you do those very things throughout my term in any way that I can. This division is full of passionate and service orientated individuals who I just know will start off the new year with hard-work and enthusiasm. I absolutely cannot wait to work with you to help Division 32 soar to new heights! Please do not hesitate to contact me, whether you have questions or simply want to talk about cats.

In Love and Service,
​

Tera Chea

Lieutenant Governor of Division 32

Pacific Northwest District

Key Club International

E: ltg32@pnwkeyclub.org

P: (206)-948-7848
​
---
​DIVISIONAL CHEERS
SPIRIT BATTLE
WE GOT SPIRIT, YES WE DO!
WE GOT SPIRIT, HOW 'BOUT YOU?
(GO BACK AND FORTH WITH OTHER DIVISION)
WE GOT MORE! X 4362872431994
or...
WE LOVE KEY CLUB, YES WE DO!
​WE LOVE KEY CLUB, HOW 'BOUT YOU?
**never spirit battle with your sister division (33)

WE CAN'T BE BEAT
WE'RE FIRED UP WE'RE SIZZLING
WE'RE TURNING UP THE HEAT
'CAUSE WHEN IT COMES TO US DRAGONS,
​WE CAN'T BE BEAT!


AIN'T NO PARTY
AIN'T NO PARTY LIKE A 32 PARTY
CAUSE THE 32 PARTY DON'T START
IT'S LIT!

TOO HOT PHO YOU
THIRTY WHO?
THIRTY-TWO!
TOO HOT PHO YOU!

TAKE IT TO THE LIMIT
TAKE IT TO THE LIMIT
BRING IT TO THE TOP
WE'RE THE 32 DRAGONS
AND WE CAN'T BE STOPPED!


DRAGONS FIRE TOAST
DRAGONS (x3)
FIRE (x3)
TOAST (x3)
LOUDER (x3)
​(Get faster and louder)


FIRED UP
LET'S GET FIRED UP
​DRAGONS THROW YOUR HANDS UP
UH OH UH UH OH
​DIVISION 32!

WHO'S IN THE HOUSE
Spirit Leaders: WHO'S IN THE HOUSE?!
Everyone: THIRTY TWO'S IN THE HOUSE!
AND WHEN WE'RE IN THE HOUSE WE ROCK IT ALL NIGHT LONG!

WALKING DOWN THE HALLS
WE WALKING DOWN THE HALLS LOOKING FRESH LOOKING COOL
​PUTTING UP OUR D SIGN 3 THE LEFT THE RIGHT A TWO

Powered by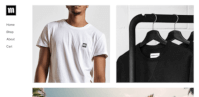 Create your own unique website with customizable templates.