---
What did our Key Clubbers think of DCON 2017: Elements of Service?
"As always, DCON was amazing. Sometimes I had laughed so much that my sides cramped like heck, and sometimes my tears were nonstop. After I went to DCON 2016 last year, the people I met, workshops I attended, my PDS (Post-DCON Syndrome), and everything in between had made me totally hyped up for the next DCON. Of course, I wasn't disappointed. From learning about professional catfishers (is that even what I call him?), hearing a cancer survivor's story, watching what may have been the greatest pickup line contest in history, and partying with my roommates until 5am, I had so much fun and couldn't have been happier from that. Not to mention the talent show being so lit I lost my voice from screaming. And to wrap the whole weekend up, Closing Session was a little bittersweet thinking of all the senior Key Clubbers leaving high school soon (but at the same time also still kinda exciting as new officers began their term?? You go Ashley Villanueva!! District Secretary?? YES.) I'm so grateful towards all y'all Key Clubbers who I've been working alongside with for goals like KCCP (and hecka proud that we've done a lot like DANG). Call me lame, but I honestly can't stress how much I love seeing so many people coming together to just have fun and celebrate something we all love - service. TL; DR go to DCON next year, you will have lots of fun!"
​- Trinity Yang

"The moment you see all the Key Clubbers from the whole PNW and feel their spirit and energy, it just hits you with a big ball of EXCITEMENT (with a pinch of nervousness)! As you go on through the day, you meet the many different faces and people of Key Club and chant your heart in cheers until you lose your breath/voice. This paired along with the inspirational speakers and figures that presented themselves and themselves and the many accomplishments recognized from all around our district, it perplexes me sometimes. Although I have only had the chance to go once, it fills my heart to see, hear, and feel my division do its best and it especially feels amazing to see those in my club do the same. It will be sad leaving the spirit battles and fundraising behind, but I cannot wait to hear about the experience others will have when it is their time to go to DCON. Stay TOASTY everyone!"
​- Zachary Lei

"I 10/10 recommend that everyone goes to DCON!! You get to take embarrassing pics of your friends sleeping, lose your voice yelling chants, and eat free ice cream at the Governor's Ball! You can't get any better than that. But in all seriousness, DCON was a one-of-a-kind experience. I heard a lot of good things about DCON from others, but experiencing it myself was amazing. Seeing hundreds of spirited people who were passionate for service was inspiring, and it was so much fun connecting with people I didn't know well. I regret not going earlier, but I'm glad I at least got to experience it once!"
​- Andressa Chan

"DCON 2017 to me was a whole new experience in my life. It brought many things that exceeded my expectations and every part of it was great. It was probably one of the best weekends of my life and I don't know anything that will top it (except future DCONs!!). With DCON approaching I found myself talking more with people in different schools and divisions because of this event. I thought this was cool and that was the extent of it, I was wrong. At Pre-CON, I found myself surrounded by people with plenty of energy and love that is too much to express with words. I thought that was DCON, I was wrong again. When DCON actually came by I was so hyped about it and had so much energy in me at the time. When we got there it was a whole new world. 1,900 people screaming on the top of their lungs. Never have I heard such a loud noise yet such a loving noise. The days of DCON went by and I loved every second of it, the spirit battles, chants, caucusing, everything. I met so many new friends and met up with people I've only been talking to online. There was so much love and positivity, it was like nothing I've felt before. It's not something you can describe, it's something you have to experience yourself. Even after DCON you keep these connections with a load of different people. The friendships you make at DCON are priceless and second to nothing."
​- Jordan Tam
Powered by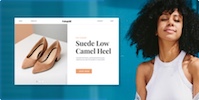 Create your own unique website with customizable templates.